News — Destination Gold Detectors
Posted by Destination Gold on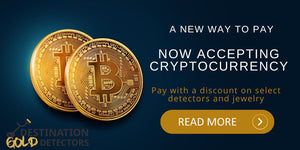 Save when paying with Crypto Hey, Crypto users! A new opportunity awaits you!  As you already know, there are a few ways to purchase our goods here at Destination Gold Detectors. By using the code: CRYPTO10 you can save 10% off your purchase when paying with Crypto through our Coinbase Commerce payment option.   CODE: CRYPTO10 NOTE: Discount applies to the following brands and/or models: OKM, Mega Detection, Ger Detect, Gold Stinger X5 & Orocal.   How to Pay with Crypto  If you're not already familiar, you can input the code on the Cart>Information tab upon checking out.   CODE: CRYPTO10   Select Coinbase Commerce   Coinbase Commerce allows us to accept digital currency payments safely and securely....
Posted by Gerard Patrick Tinio on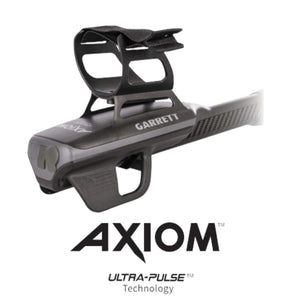 In this new era, Garrett has forged a device with high-quality military specifications that can overcome harsh climatic and environmental conditions such as saltwater, mineral lands, hard and rocky lands. It can also detect all kinds of metals from ferrous to non-ferrous metals and locate buried objects of different sizes in all types of soil and terrain. This new machine is called the "Axiom" and it's equipped with ULTRA-PULSE Technology. The advanced pulse timings provide enhanced sensitivity which makes it exceptionally accurate in the most extreme mineralized soils and in saltwater. You can choose from four settings that's ideally engineered to detect the smallest granules of natural raw gold...